An analysis of how year-over-year changes in county median house sales prices and mortgage interest rates– affected by changing economic and market conditions in 2022 –affected housing affordability, as measured by monthly housing cost (principal, interest, taxes and insurance).
In terms of housing affordability, where is what to expect, based on the purchase of a median priced house, using a 30-year fixed-rate loan with a 20% down payment. All counties saw substantial increases in monthly housing costs.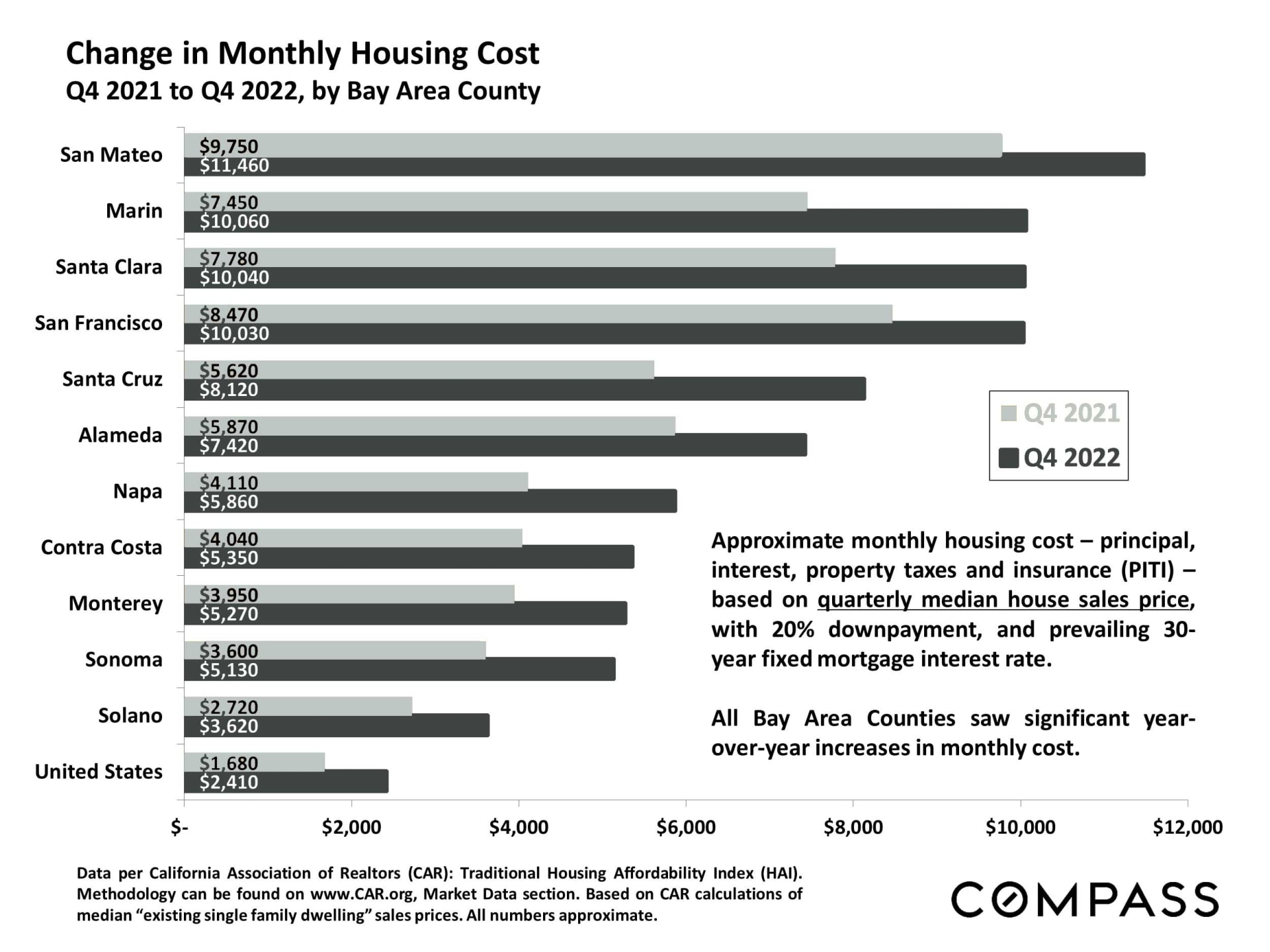 Year-Over-Year Percentage Change in Median House Sales Price
Nearby Counties with positive median sales price growth from Q4 2021 to Q4 2022 were Napa and Sonoma Counties. Contra Costa and Marin are the closest counties to San Francisco where pricing was less negatively impacted.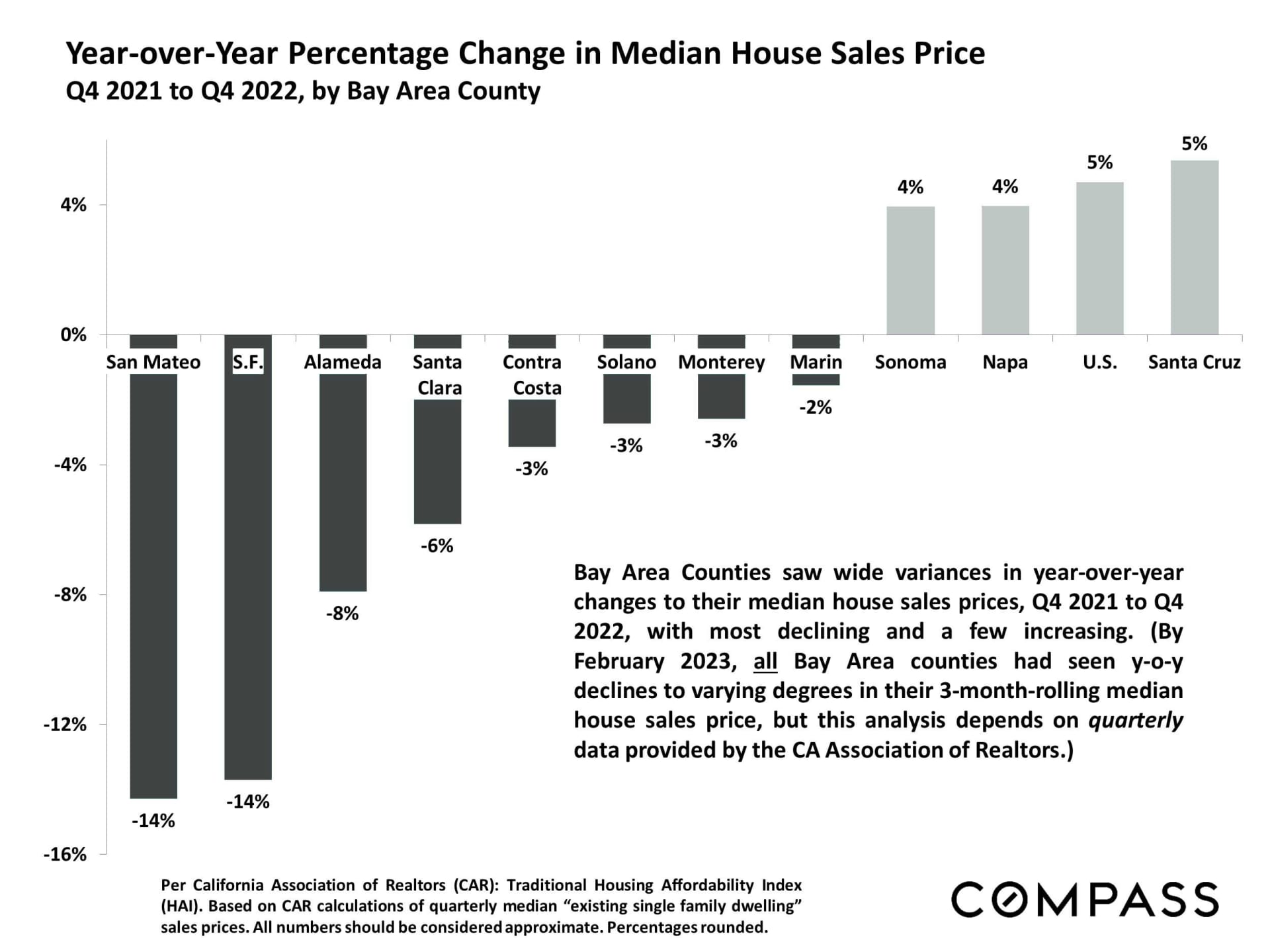 Some Bay Area counties saw significant year-over-year declines in median home sales prices.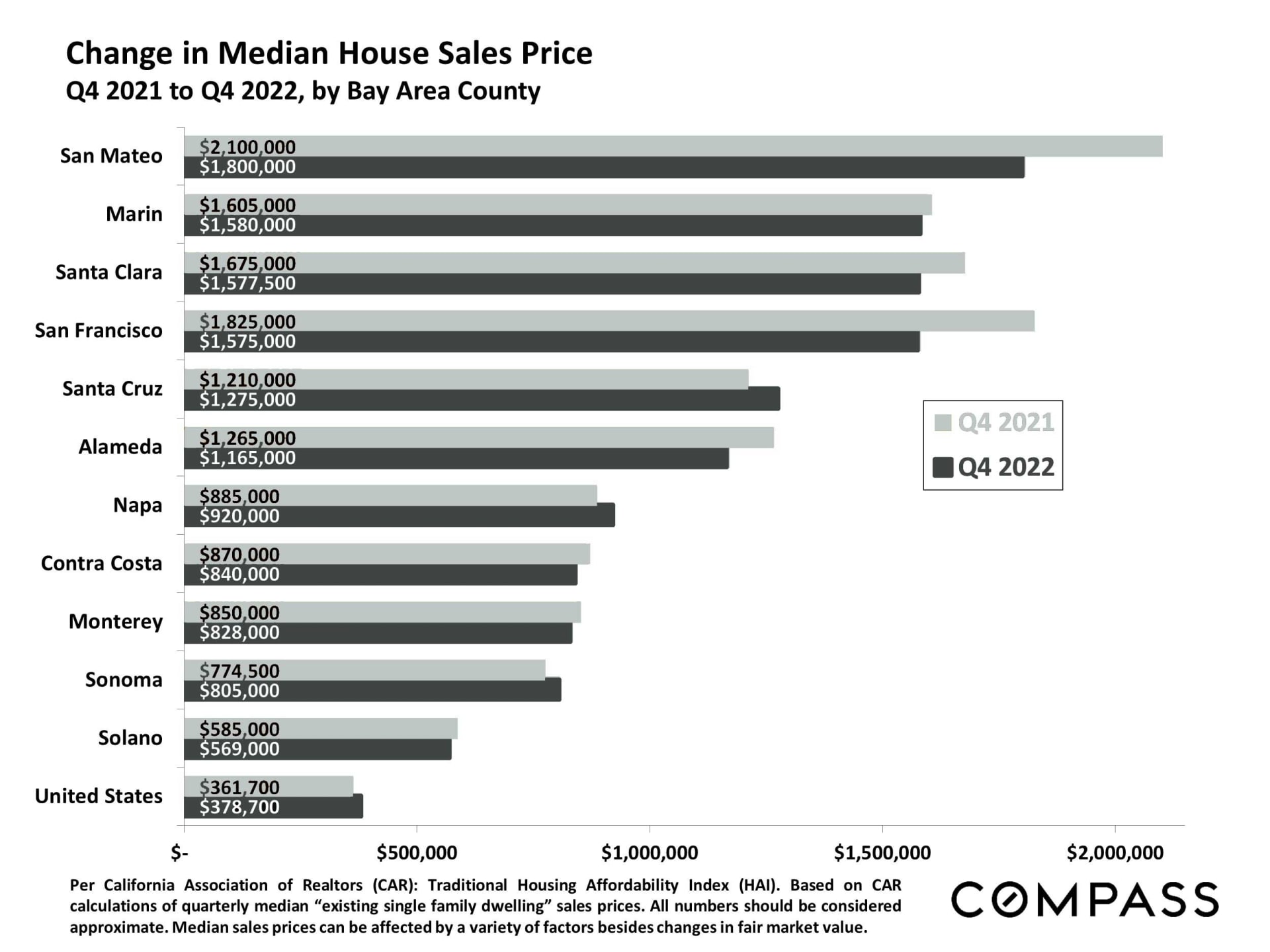 For more market insight and rate updates, call anytime.
Access The Special Compass Report for All Charts