Caffe Trieste
Caffe Trieste
is one of the best and oldest coffee shops in San Francisco has been open for over 50 years. Located in the Italian district of North Beach, the cafe was the first espresso coffee shop to be opened on the west coast in 1956. Owned and run by the Giovanni family, the coffee is made with pride, love, and care, which makes drinking it an enriching experience. Their motto? "Brew each cup like it's for you." The cafe is filled with traditional coffee drinks and delicious pastries that will make you feel like you have been transported straight to Italy. Their beans are also available for purchase through their retail shop and online.
AndyTown
AndyTown
was opened in 2014 by Michael McCroy and Lauren Crabbe, who wanted to bring the finest specialty coffee-roasting to San Francisco. They aimed to make their space clean, warm, welcoming, and cozy, just like grandma's house. They have three different locations within the Outer Sunset district, which are all built on a foundation of quality, approachability, and transparency. They are constantly working to improve themselves, their product, and the world. It is a certified women-owned business, a San Francisco green business, and a surfrider ocean-friendly restaurant. They have a large variety of coffee, and non-coffee beverages, including their signature drink, The Original Bird, described as an espresso cream soda. They also have a slew of different food and pastries that vary slightly depending on the location.
The Coffee Movement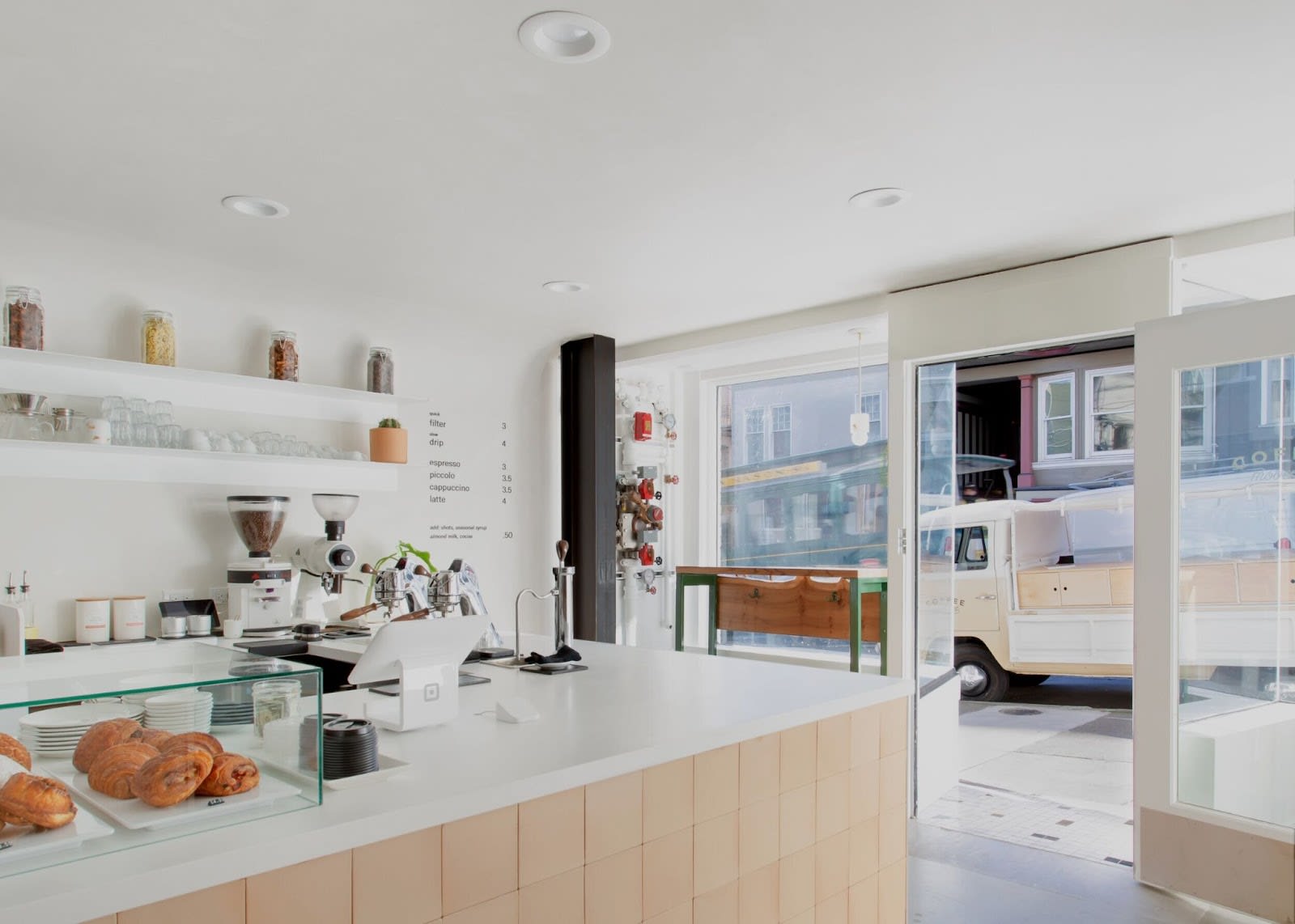 The Coffee Movement
was invented in 2014 by Brian Overstreet, who sought to bring the impressive coffee culture of Australia to the streets of San Francisco. While the shop is the primary source of coffee, there is also a mobile espresso bar and office coffee program to help bring the sensational coffee anywhere you want. They have a smaller menu that features the classics along with a select few signature and seasonal drinks. The signature drinks include a cocoa cappuccino with organic dark chocolate, a tasting flight of a choice of three pours of the day's featured coffee or one coffee prepared three different ways, and an espresso tonic which is a fascinating blend of espresso and tonic water. They are also known for wild concoctions such as the Earl Greyhound, which is
filtered coffee with grapefruit, Earl Grey tea, tarragon, elderflower tonic, and lemon balm. You can find the cafe located in the Chinatown/North Beach area of the city.
Bernie's
Bernie's
will make you feel as if you have entered your best friend's home for a delicious cup of coffee. It is the perfect place to work, study, catch up with family and friends, or just sit back and relax while sipping on your drink. Owner Bernadette, aka Bernie, and her staff will make you feel right at home and make each visit feel personal and comfortable. Located in Noe Valley, the shop is on the smaller side, so avoid visiting during rush times if you are hoping for a seat. However, no matter how busy they are, you will always be greeted with a smile and warmth, which can make even the worst day feel better. You will find all your favorite coffee drinks as well as some fantastic food dishes.
Home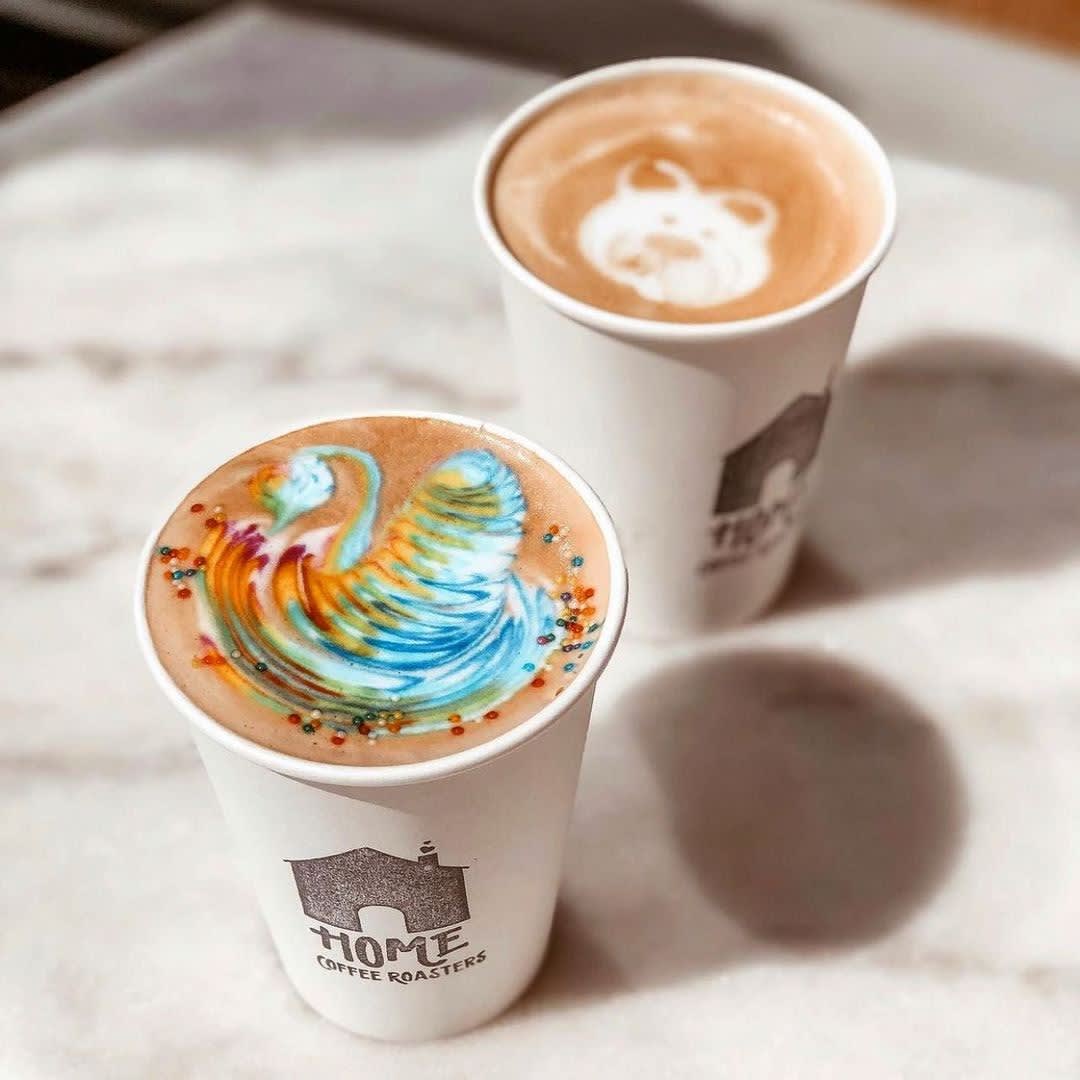 There is nothing like being at
Home
to enjoy some of the best coffee San Francisco has to offer. Owners Annie Cheng and Hwan Heo have always shared a love for coffee and went on weekly coffee dates to discuss their dream of opening up a shop one day. In 2015 in the Sunset district of San Francisco, their dream came true. They opened their first shop together and named it Home, the concept being that it feels like a kind, loving, and respectful home. Since then, they have also opened two more locations, one in the Richmond district and one in Chinatown. They have classic coffee drinks along with many intriguing flavors of signature lattes, including lavender, red velvet, birthday cake, rose, and UBAE, to name a few, and they create beautiful latte art. Additionally, they offer a variety of teas and noncaffeinated drinks along with a variety of toasts, baked goods, and ice cream.
YakiniQ Cafe
For some of the best coffee and specialty items in San Francisco,
YakiniQ
Cafe is a must-visit. Located in Japantown, the shop offers a large variety of wonderful drinks and a cozy vibe. Whether you're by yourself utilizing their free wifi to get work done or hanging out with friends and family, the owner and staff are incredible and will make you feel right at home. It can get crowded during certain times, so be aware of the rush hours before you head over. The cafe offers all of the classics, but they are known for their uniquely flavored lattes such as sweet potato, lavender, coffee jelly, and black sesame. They also have a great variety of food, including macaroons, ice cream, shaved ice, salads, sandwiches, and quiches.
Fluid Cooperative Coffee
Fluid Cooperative Coffee
is not only one of the best cups of coffee in San Francisco, but it is also a place with a positive message and mission. The shop was founded by JoJo Ty, Santana Tapia, and Shannon Amitin, who are all members of the transgender community. They built the cafe with a vision that "recognizes that the best people to love, nurture, uplift, and advance transgender, non-binary, and gender non-conforming communities are the community members themselves." The cafe serves as a space for members of the community and allies to gather and support the community as a whole. Located inside La Cocina's Municipal Marketplace in the Tenderloin district, the cafe offers brewed and iced coffee and classic and specialty espresso items. The shop has also set up a Givebutter campaign that you can donate to ensure living wages for four transgender San Franciscans.
Linea Coffee Roasting
Linea Coffee Roasting
was launched with a mission to bring joy by sourcing, roasting, and serving the world's finest coffees, and they have accomplished that mission in San Francisco. They are also doing their part to save the planet as the global warming, and climate crisis intensifies by partnering with organic coffee farmers, environmentally-friendly producers, and importers. They are additionally reworking their equipment and shipping in order to do less environmental harm. Located in the Mission District and Potrero Hill, the cafe offers all of the traditional espresso favorites and their delicious brewed coffee, whose beans are roasted on-site. They also have various food options, including waffles, salads, and toast. You can bring their unique beans home with you to enjoy whenever you want.
Abanico Coffee Roasters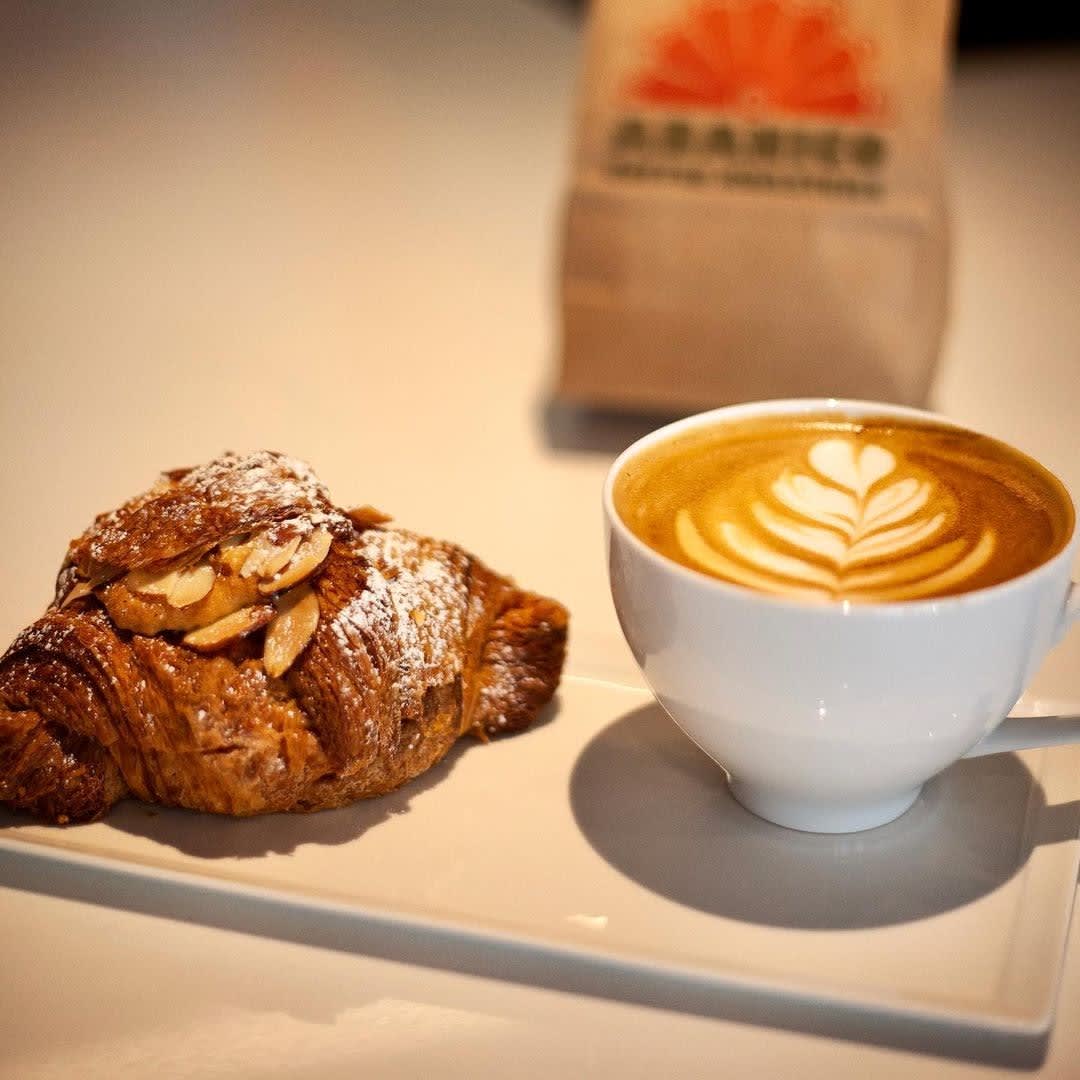 One of the newer shops on our list, but still serving up some of the best coffee in the city of San Francisco, is
Abanico Coffee Roasters
. They exemplify cafecito, a Spanish term of endearment for coffee, but here, it means nostalgia, happiness, attitudes, and connection to culture, love, and family. They chose their logo, Abanico, which is Spanish for "handheld fan," because it represents a blend of simple-yet-expensive and traditional-yet-original, which perfectly represents their company and the coffee that they serve. They provide a unique cup of coffee that will have you returning day after day. Their founder, Ana Valle, was raised around coffee, and she hopes to share the sense of culture, tradition, and love that she grew up with in relation to it. They offer all of the classic coffee drinks, and you can sign up for a subscription to have their delicious beans delivered automatically to your door.
Set up an appointment with Dylan Hunter today to live in this buzz-worthy San Francisco real estate. Make sure to stop at some of these fantastic coffee shops along the way while you find your perfect home.