Dylan Hunter
415.902.8180 | Dylan.Hunter@compass.com
The Cautiously Optimistic
Fall Market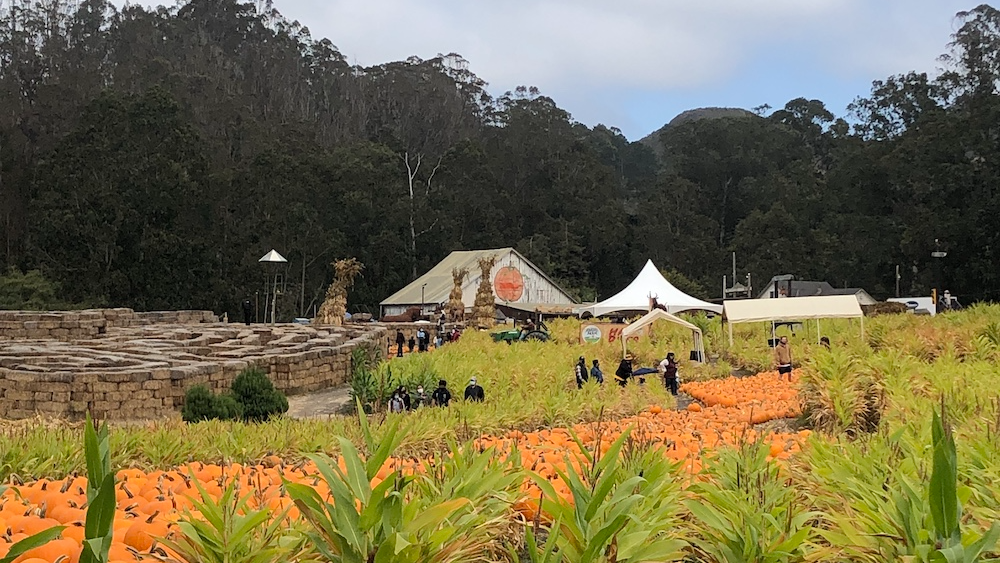 Arata's Pumpkin Farm in Half Moon Bay, A Fall Favorite
The fall real estate market is in full swing and activity is picking up. Although homes in contract are up again and is what typically occurs during the fall months, new listings coming on the market lagged in August. Factors such as the uncertainty of where delta was headed and the recall election affected consumer confidence, but with the Bay Area having the lowest Covid-19 rates in the country, there is a sense of reborn optimism in the city. Most of the data that came in over the past week has been encouraging and recent economic releases show that the macro environment continues to recover. September market data will be available next week, so stay tuned if you're curious to see if the market has changed by the numbers.
For now, here are a few real estate insights that are affecting the market today:
Home prices remain relatively stable from where they were in August, but September home sales are in line with the decline in August pending sales. Homes are staying on the market for slightly longer as well, so previously discouraged homebuyers may be beginning to see some signs of hope.

The Federal forbearance program is coming to an end and the numbers remain encouraging that the market will avoid another major foreclosure crisis. While 42% of homeowners got off of forbearance plans, the exit data shows that banks are open to working with borrowers who are still having challenges.

A recent Zillow survey found that about 40% of remote workers said they did not know if or when they would be required to return to their workplace. Earlier this spring, many remote workers in the city were beginning their home buying search, with the assumption back then that offices would be fully reopen by now but that didn't happen. Without any definitive answers on office reopening, these would-be buyers may also be impacting the softer market.
| | |
| --- | --- |
| This list is a loose compilation of open houses in the city. As inventory and open houses pick up, I will send more neighborhood specific lists. Feel free to contact me for more housing inventory. | |
| | |
| --- | --- |
| | Home equity is determined by comparing the estimated current value of the property against the mortgage debt outstanding. California is one of the states with the greatest average year-over-year gain per borrower. |
IN CONTRACT
2339 BRYANT STREET | INNER MISSION
IN CONTRACT
3733 CLAY STREET | PRESIDIO HEIGHTS
NOW PENDING
1286 45TH AVENUE | OUTER SUNSET
NOW PENDING

458 2ND AVENUE | INNER RICHMOND
JUST SOLD

3319 MAGNOLIA | OAKLAND
Sale Pending
711 4th Avenue
Inner Richmond

2 Bed | 1 Bath | 1,248 Sq. Ft.
ASKING $1,799,000
Pending For Over Asking

Sale Pending
112 Arguello #5
Presidio Heights

2 Bed | 1 Bath
ASKING $1,195,000
Pending For Over Asking

Sold
4403 24th Street
Noe Valley

3 Bed | 3 Bath
SOLD $2,300,000
Sold $305K Over Asking Price

Sold
2830 Pierce Street
Cow Hollow

3 Bed | 2 Bath
SOLD $2,300,000
Sold $300K Over Asking Price
© Compass 2021 ¦ All Rights Reserved by Compass ¦ Made in NYC
Compass is a real estate broker licensed by the State of California operating under multiple entities. License Numbers 01991628, 1527235, 1527365, 1356742, 1443761, 1997075, 1935359, 1961027, 1842987, 1869607, 1866771, 1527205, 1079009, 1272467. All material presented herein is intended for informational purposes only and is compiled from sources deemed reliable but has not been verified. Changes in price, condition, sale or withdrawal may be made without notice. No statement is made as to accuracy of any description. All measurements and square footage are approximate. Equal Housing Opportunity.