Sales were robust in Q1 for all property types, but the supply of house listings in particular was very low. When we speak of "low inventory," it does not necessarily mean less Sellers are selling. Inventory is measured by what is for sale on a given day - a high number of active listings can drop if they are selling more quickly. In Q1, the average days on market was approximately 35 days, the lowest it's been since 2018.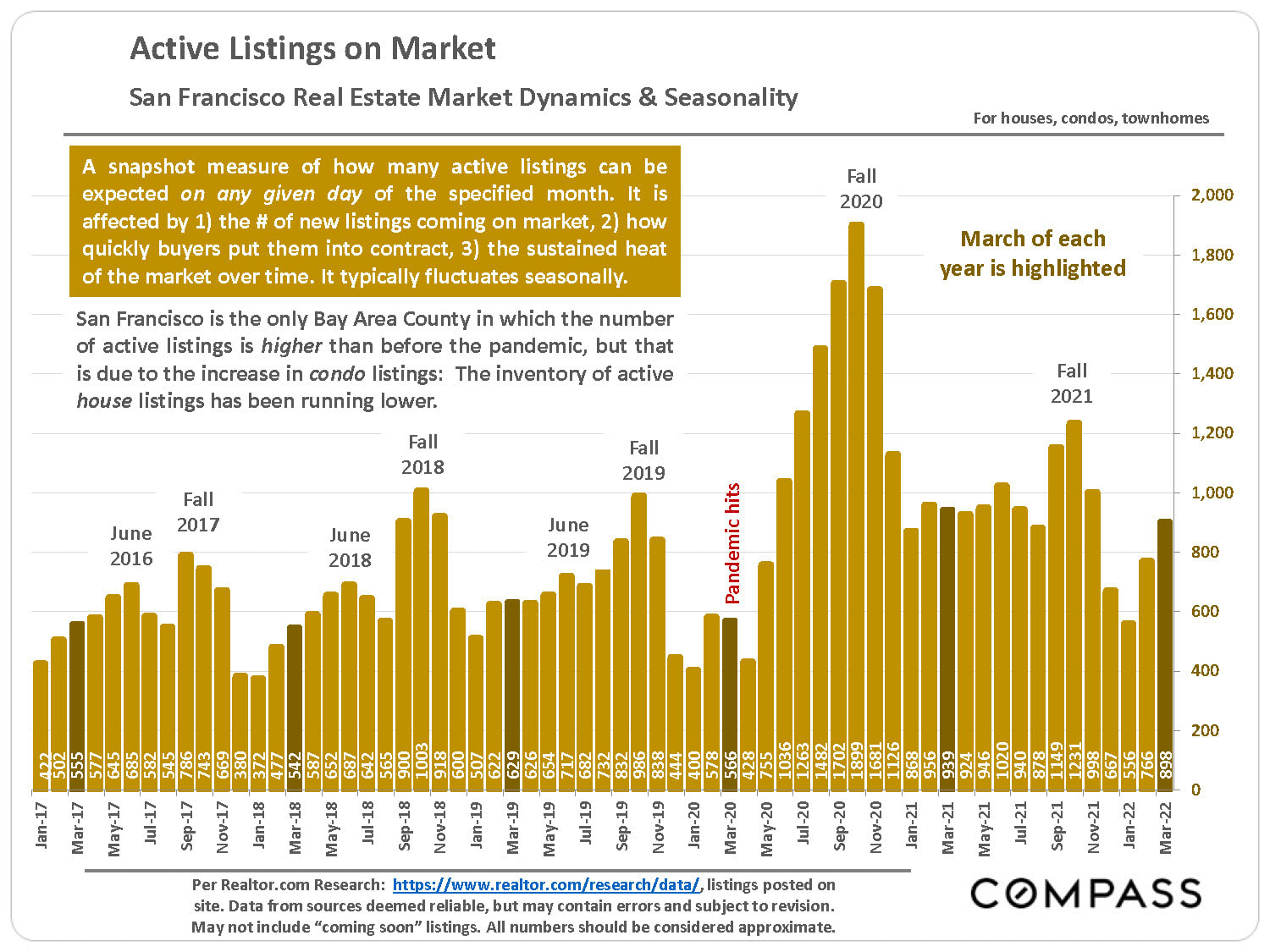 Q1 2021 to Q1 2022, the median house sales price increased by 14%. 👇🏻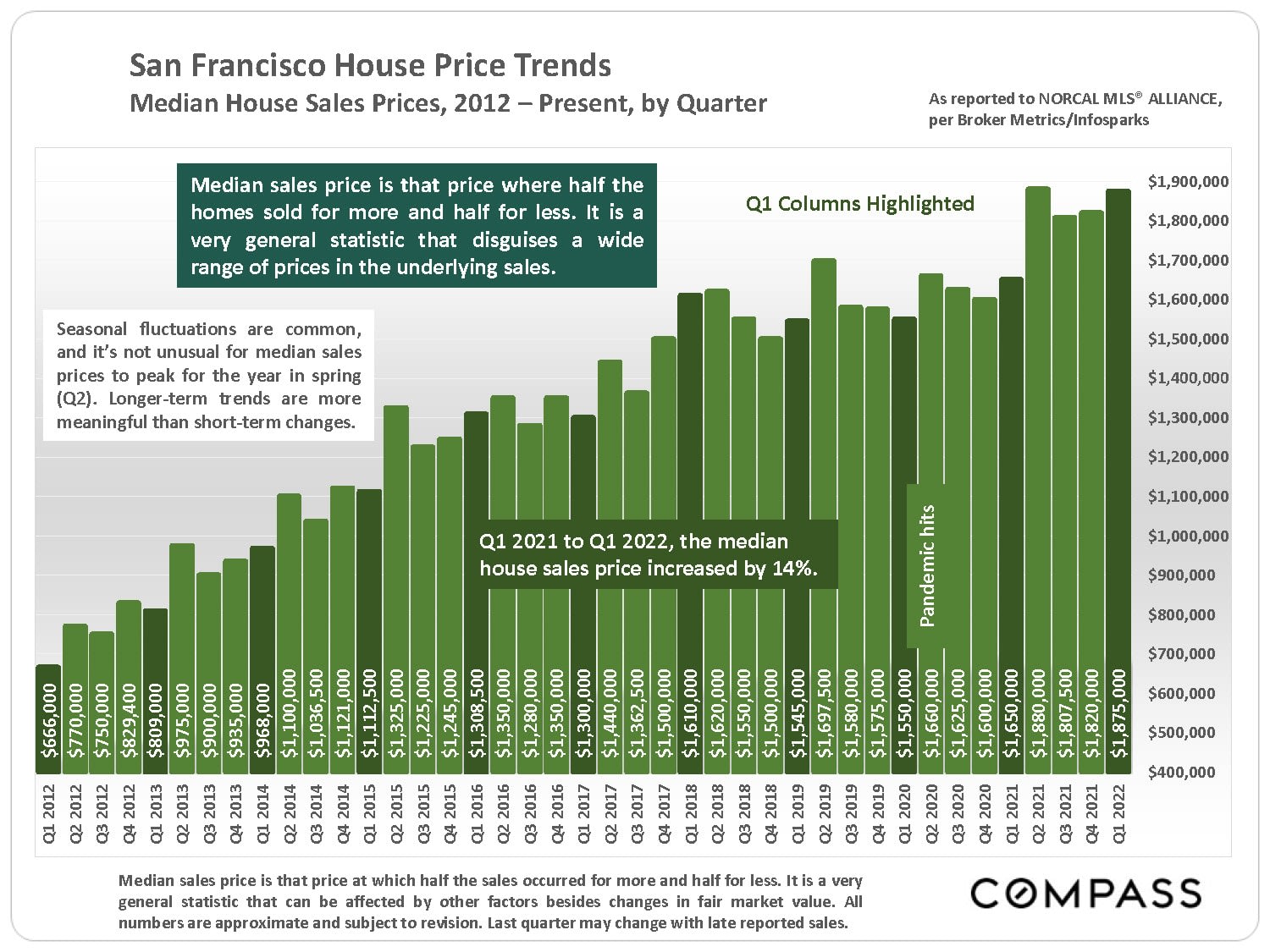 So far, the luxury market appears largely unfazed by the economic and political volatility that has characterized the beginning of 2022. However, interest rates have jumped 50% since the year began. Because of the time involved in the home-buying process from locking in a rate to escrow – any closings that have happened until this point are from buyers with loan approvals from earlier in the year. Any significant effects of the recent spike won't show up until Quarter 2.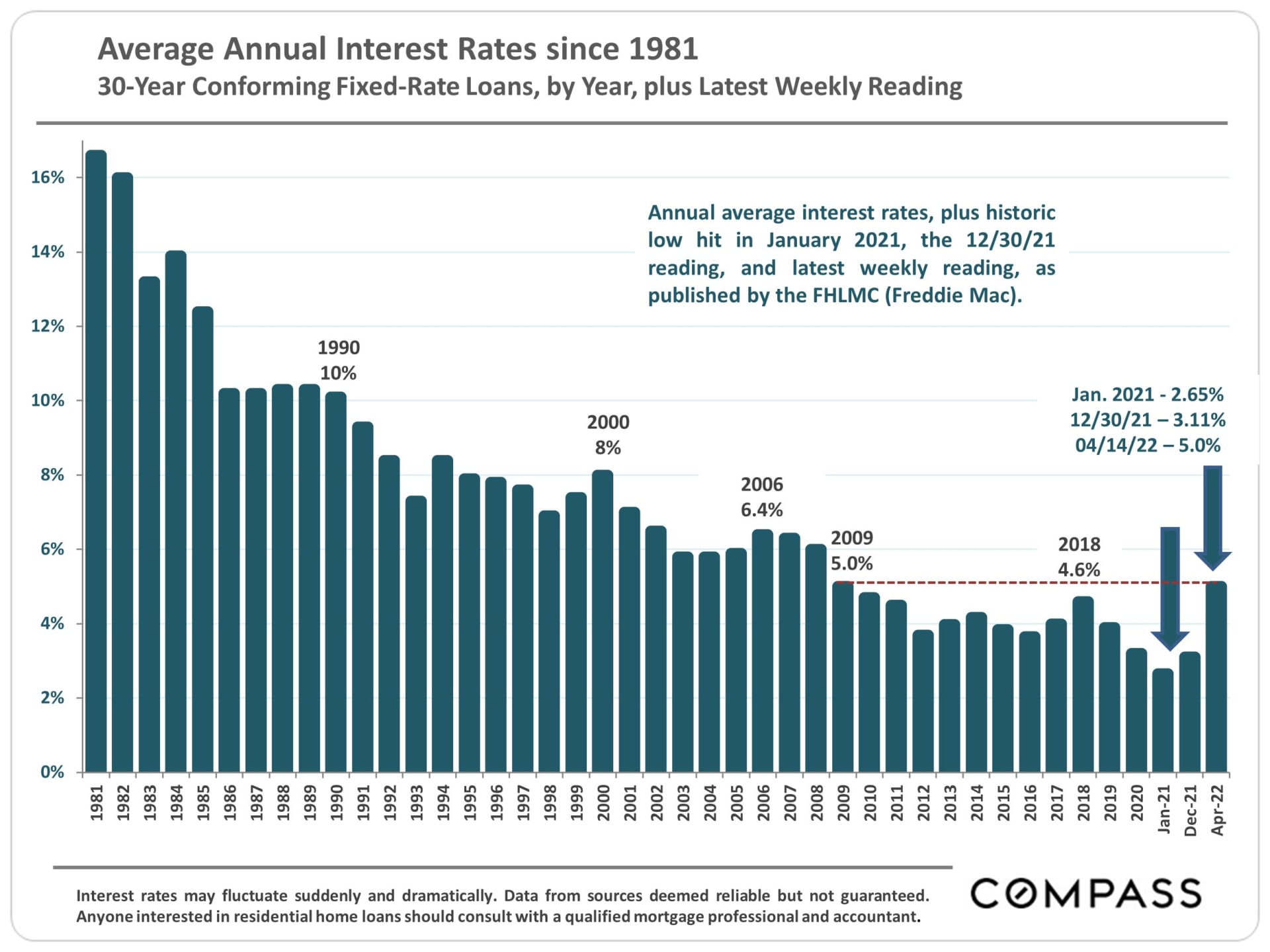 Generally speaking, affluent buyers are less concerned with interest rate changes and more sensitive to financial markets, but rate changes of this scale and speed are hard to ignore. Very preliminarily, the current situation reminds me of the very heated, high-appreciation, low-inventory Spring-2018, when the stock markets dropped, BUT did not crash.
As of now, the market is still up! There still are Pandemic buyers out there who have accumulated their down payments from sheltering-in-place and are highly motivated to get into something. If you're considering a move this year, feel free to contact me anytime for the most current sales activity in your neighborhood.