The economy continues to show strength, and interest rates are repricing to account for the stronger than expected growth, tight labor market and the threat of sticky inflation. Long-term rates like mortgage rates still looked to have peaked, which is a good thing. If you're in the market this year, it's wise to shop among lenders to find a better rate.
As illustrated in the chart below, interest rates have been climbing this month after the large drop from November. Mortgage applications have been fickle after the new year positive growth trend, dropping in mid-February, when mortgage rates began to rise. This is all very short-term data, which could turn around again in a heartbeat as economic factors remaining unsettled.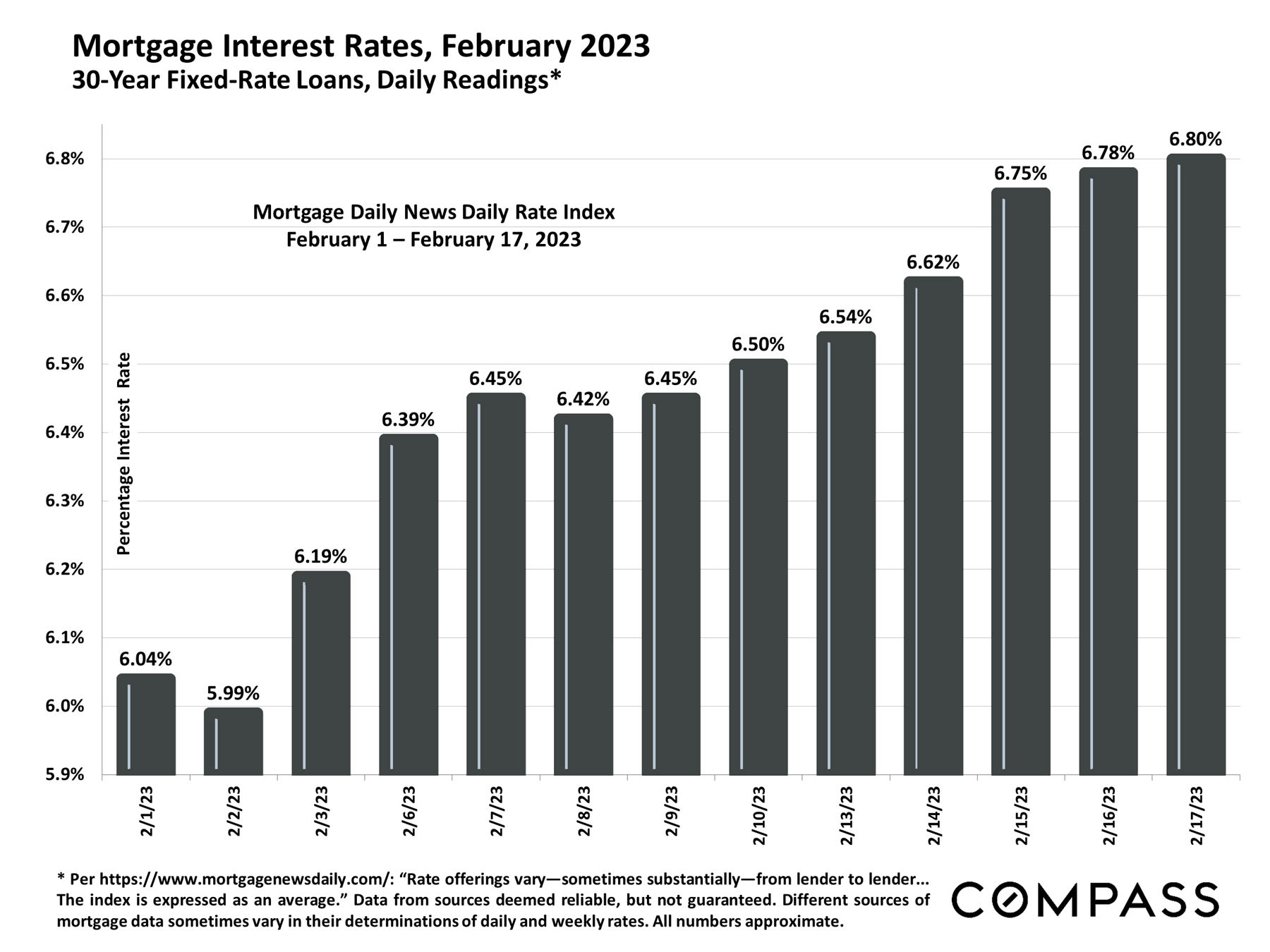 With some volatility, stock markets have fallen in February, but remain well above where they started this year, especially the Nasdaq. Affluent buyers generally seem to be affected more by financial markets than by interest rates, though of course, economic factors are often intertwined.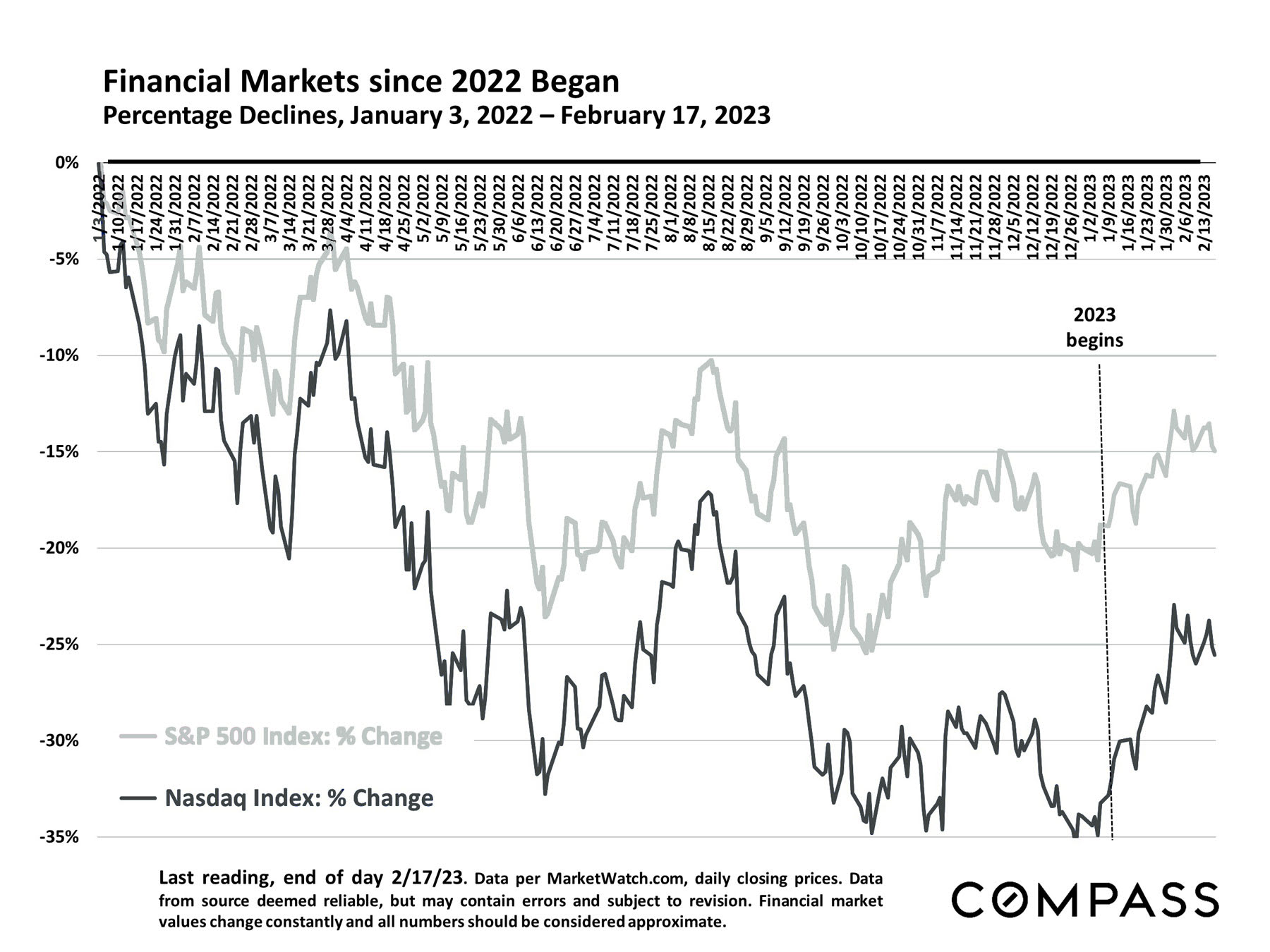 January's inflation index, released last Tuesday, fell only very slightly from December, which spooked the bond market - and to a lesser extent, stock markets - which had hoped for a more substantial decline. The cover of The Economist this week is titled, "Why Inflation Will Be Hard to Bring Down" - they believe investors are over-optimistic, which doesn't mean their analysis is better than others. Opinions vary widely.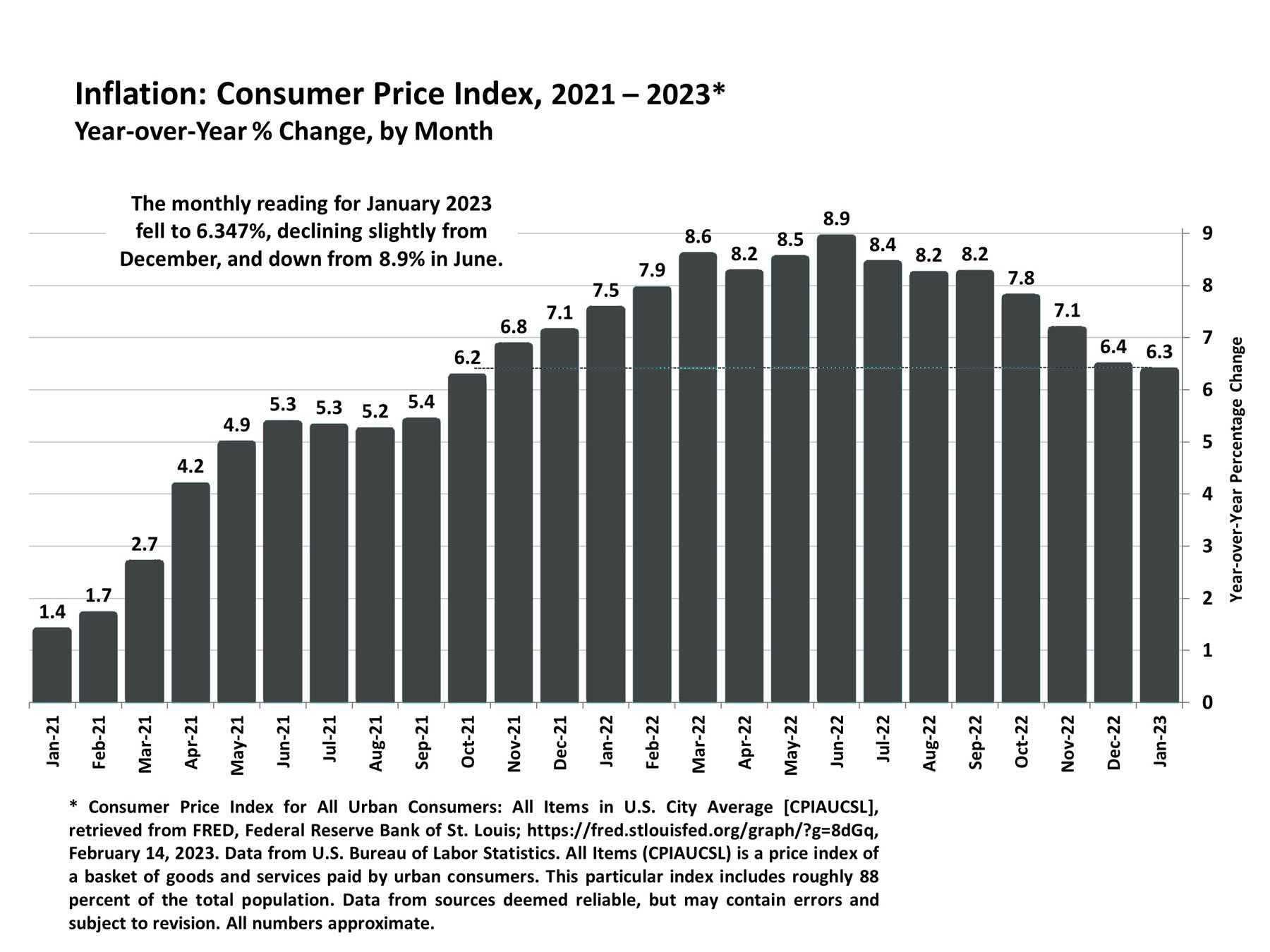 DID YOU KNOW?
Because of elevated interest rates, lenders are getting creative with new products that allow you to refinance later at no charge, transferring interest rates upon sale and one-day mortgage commitments/approvals.... (Marketwatch)
Retail Sales, which measures consumer spending activity, came in much higher than expected, fueling the notion of more rate hikes. However, after a closer look, the markets saw one-time anomalies affecting the number, including an annual benchmark revision and consumers racing to spend holiday gift cards at vendors offering big discounts. (MMG)
One major way to knock down housing inflation is to build more homes. It is estimated we are several million homes short of what is needed to meet demand. (MMG)