The market now enters the mid-winter holiday period, which typically sees the year's lowest levels of activity. The numbers of new listings and of listings going into contract usually plunge to their annual lows, and many listings taken off market in November and December will presumably be relisted in Q1 2023. Still, buying and selling continues, though at reduced levels, and this can be an excellent time for buyers to aggressively negotiate prices.
Price Reduction on Active Listings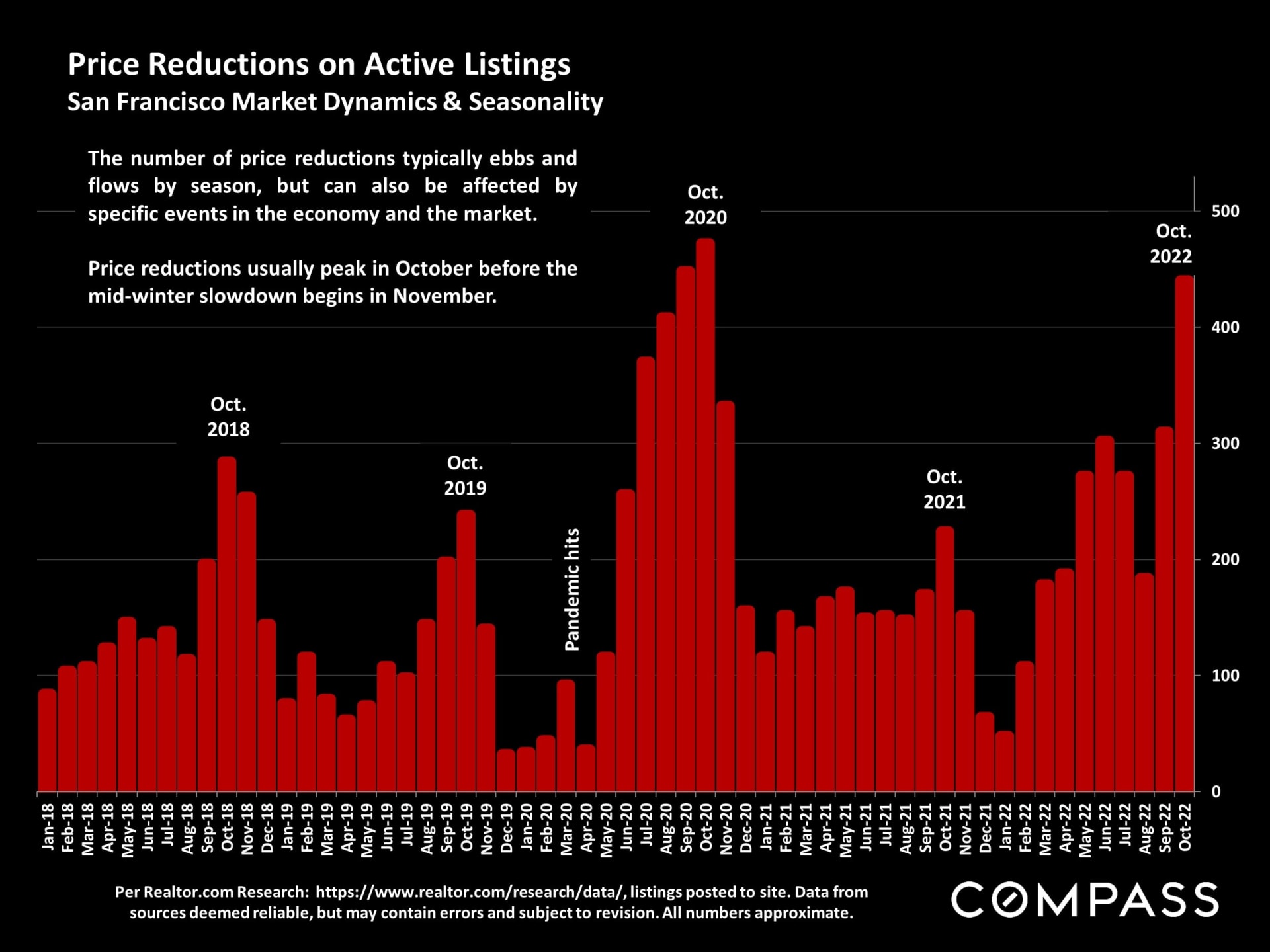 Price reductions usually peak in October before the mid-winter slowdown begins in November.
Listings Expired Without Selling,
as a Percentage of Active Listings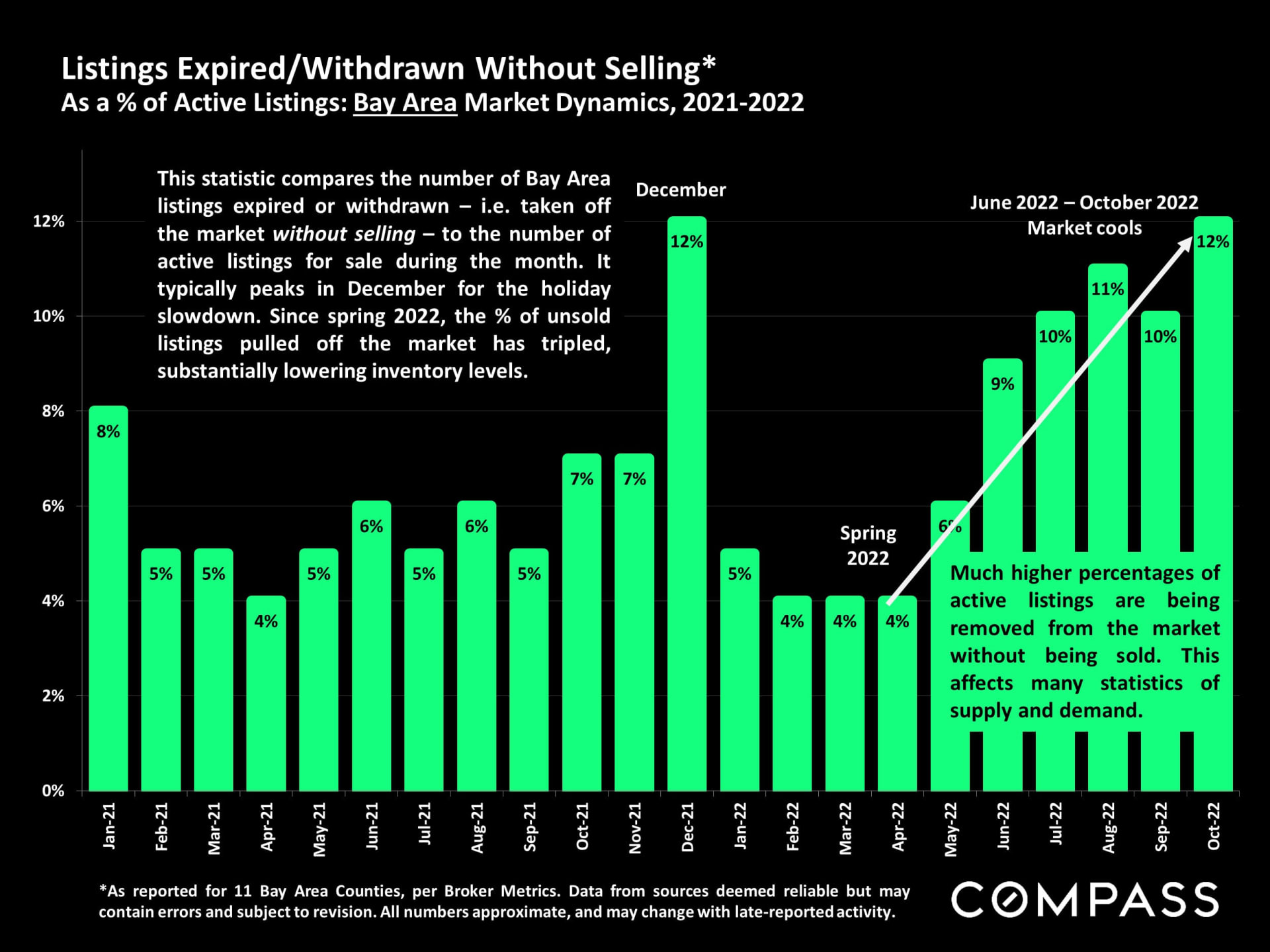 If you were interested in a property in a property that was on the market but did not sell, feel free to ask me about the current status of this listing. It probably was withdrawn from the market.
December into the first week of January offers prime opportunities for negotiating unexpectedly good deals, especially on listings with longer days on market, price reductions, recently expired or pulled off the market. If you are motivated to take on the winter market, feel free to reach out. Here are a few key strategies to purchasing during the winter season while maintaining your advantage:
Know the current market values: For my buyers, I tour as many properties as I can so I can speak knowledgeably about value.
I speak to trusted colleagues to develop a good sense of how the market was perceiving the home in question.
We talk about the risks of any strategies we employ together and address a possible outcome for each.
Stay unattached so we can remain objective throughout the process.
Feel free to contact me anytime about the current status of the real estate market and if you are interested in any properties that are available off market.
Mortgage Rates Drop Half a Point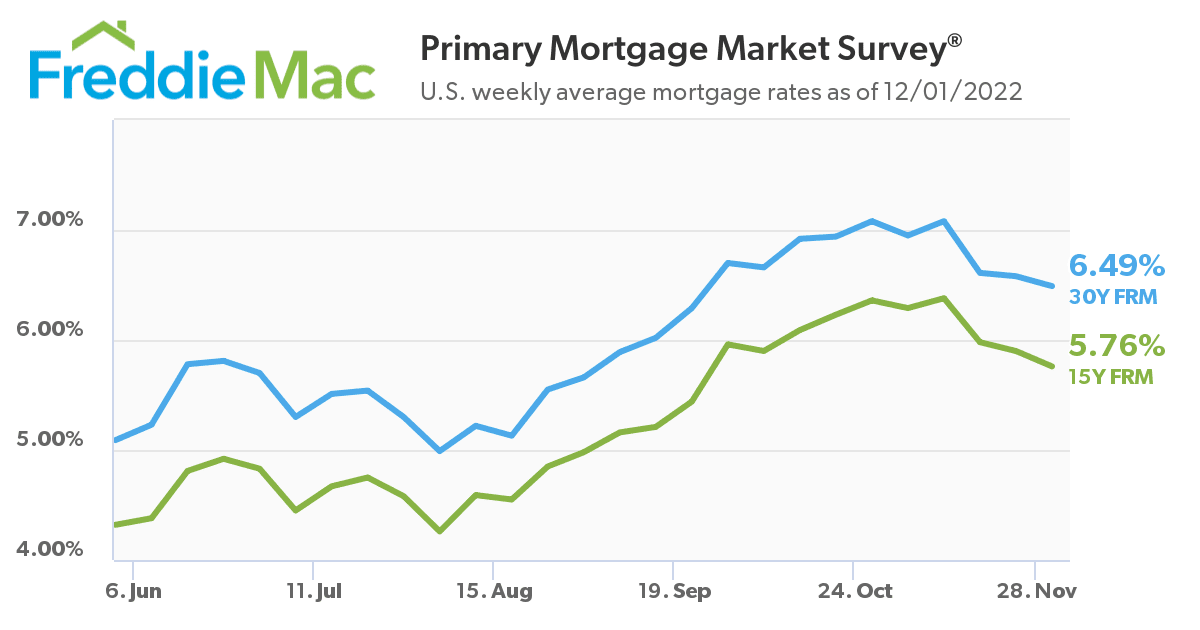 Per Freddie Mac, on December 1st, the weekly, 30-year interest rate came down to 6.49%. Interest rates began their decline around mid-November, when the monthly inflation reading led to a significant drop in mortgage rates and a sizeable rebound in stock markets. Rates hit above seven percent at the end of October and have dropped half a percentage point since. On November 17th, the weekly, average 30-year interest rate was 6.61%, dropping from 7.08% in the previous week. This week, the average 30-year rate is 6.49%. Despite all the continued tough Fed talk about higher rates for longer, the 10-yr Note and mortgage-backed security rates have improved on the notion that inflation has peaked and future Fed rate hikes will only elevate the chance of a recession.
It is too early to know if the positive direction of these changes will be sustained over the longer term, and what their exact effects will be on housing markets in coming months.
Inflation May Have Peaked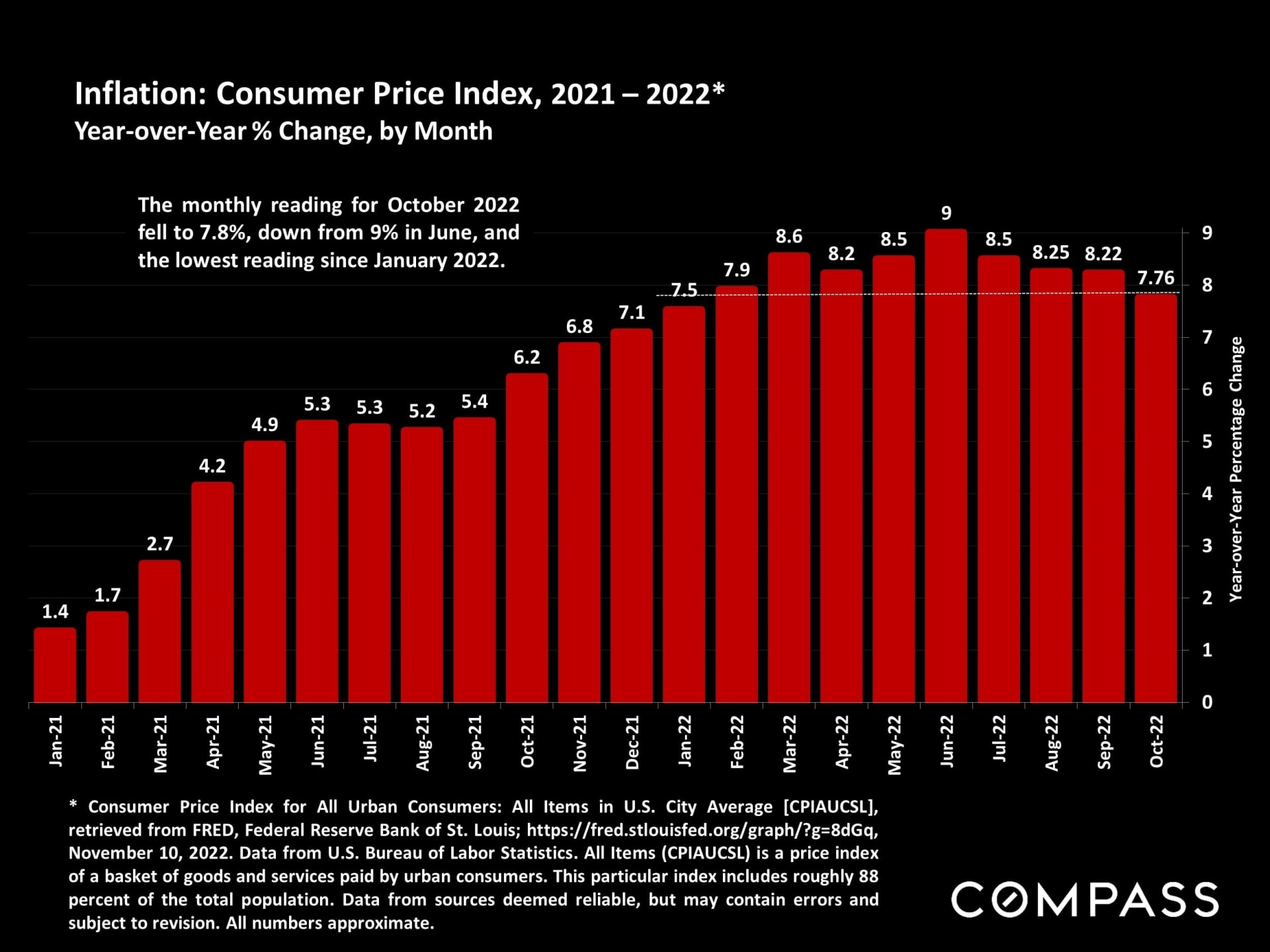 The monthly reading for October 2022 fell to 7.8%, down from 9% in June, and the lowest reading since the beginning of 2022.
UBS, a global investment firm based in Switzerland, termed 2022 as one of the most challenging years in history for investors. Here are some takeaways:
Interest rate hikes will peak in the first quarter and the Fed could be in a position to cut rates by the end of 2023.
The dollar will remain strong through 2023.
Real estate investment returns soared in 2022. Private real estate remains a critical component in a long-term focused portfolio. It can provide a stable and sizable yield component to returns. Real estate remains an important hedge against inflation.
Provided the world can avoid another geopolitical, financial or epidemiological accident, UBS sees a more favorable backdrop for markets emerging in 2023.
Those able to look through the short-term noise should see the challenges of 2022 give way to longer-term opportunities in the years ahead.