The 13th-largest city in the US, San Francisco is renowned for the beautiful Golden Gate Bridge and a plethora of fascinating landmarks. With its vibrant culture, diverse eateries, and great shopping options, this whimsical city has a lot to offer. It has cool summers, dramatic hills, and striking views. What's more, the breathtaking scenery here is enough to make anyone fall in love with the exquisite city.
Filled with charm and rich in history, there is truly no place like San Francisco to call home. It is a popular place among vacationers and it is easy to see the reason why. From fantastic drinks to exciting festivals, this city provides plenty of things to see and do. After a full day of exploring you might very well be in need of some respite from the hustle and bustle.
How about adventuring into the grandiose landscape of nature? San Francisco features a variety of trails ideal for hiking and biking. These afford the perfect opportunity to slip into the great outdoors and enjoy all the wonders nature contains. From the charming Park Presidio to the wooded Mount Sutro, you will be delighted you spent the day outdoors at these trails in San Francisco.
Park Presidio
Are you ready to soak up the sunshine and enjoy all the fall season has to offer? Gather the family around and walk from your gorgeous home in Cow Hollow to the many trails at
Park Presidio
. These beautiful and diverse trails lead all the way to the Golden Gate Bridge, Baker Beach, and Chrissy Field.
With so many trails to explore, it is no wonder this is a favorite place among the active. Here walkers, runners, and hikers can enjoy the beautiful outdoors. In fact, many runners will jog out the front door of their Cow Hollow condo or home to the nearby trailhead. Not only is this the perfect opportunity to get some exercise, but it is also a great way to breathe in the fresh air and start the morning off right.
One of the most popular trails is called
Batteries to Bluff
. It consists of 0.7 miles with a challenge rating of moderate to difficult. This trail features breathtaking views of the ocean and the pathway is lined with an assortment of vibrant wildflowers and butterflies. On your way, you can pause for a moment's rest and admire the scene of the water - who knows, perhaps you will even be able to see the dolphins jumping in the waves!
Bay Area Ridge
is another favorite trail that makes up 2.5 miles. It is fairly easy to navigate and welcomes both walkers and bikers. Surrounded by the verdant forest, this trail connects with the Juan Bautista de Anza National Historic Trail and the California Coastal Trail. It ends up at the Golden Gate Bridge.
On this trail, you and your family can soak up the beauty of the outdoors and enjoy some quality bonding time together. There are plenty of gorgeous views and sights to see here as well. Make sure you take some pictures along the way!
The lovely Presidio Park has many exciting things to do. There are scenic overlooks of the sparkling city, pristine picnic spots to enjoy a delicious lunch, and lots of green spaces to relax. Take a stroll on the sandy shores of Marshall's Beach, visit the beloved
Walt Disney Family Museum
, and admire the striking views of nature. After a full day exploring the trails, you and your family can enjoy a bite out to eat or return home for some much-needed rest.
I recently represented 2830 Pierce, a Cow Hollow estate that is just five blocks away from the beautiful Park Presidio.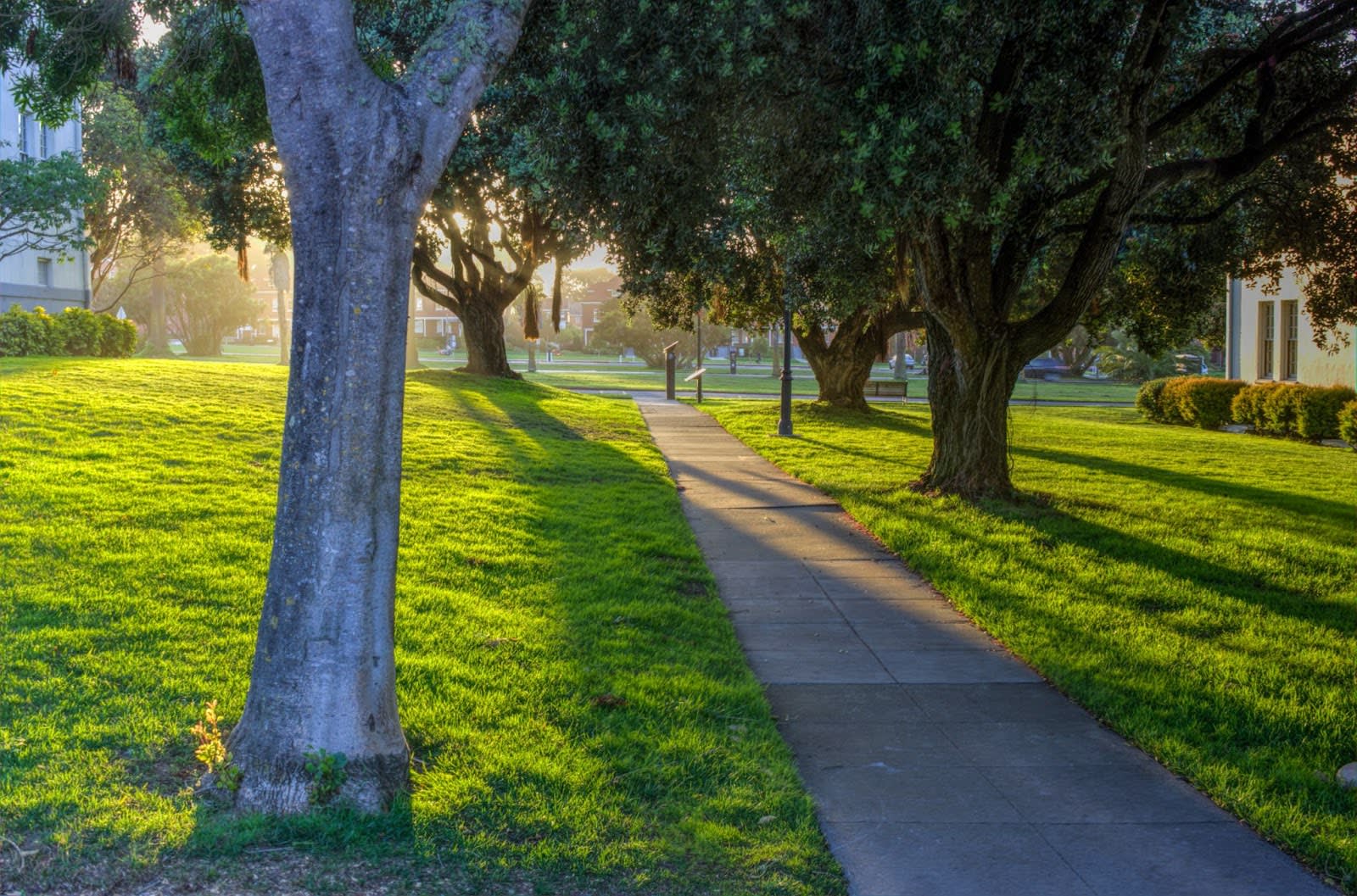 Glen Park
Located off of Elk Street and O'Shaughnessy Boulevards is the beautiful 66.6-acre
Glen Canyon Park.
This area features a diverse and exciting history. In 1992, it officially opened as a recreation spot open for the public. Today it is maintained by the San Francisco Parks and Recreation Department.
There are plenty of thrilling things to do here. You and your family can play an invigorating game of tennis at the pristine courts, enjoy a scrumptious meal at the picnic sites, or play some catch on the baseball field. Oh, and don't forget the prestigious 17,600-acre recreation and fitness center! Here you will discover the gymnasium, auditorium, and city offices.
If you are wanting to explore the outdoors and all this park has to offer, you won't want to miss the wide variety of trails ideal for biking and hiking. Located in a deep gully, these cool trails are relatively flat and offer walkable access from Glen Park to the neighborhood of Diamond Heights to the welcoming community of Mira Loma. What's more, this series of trails connect to several neighborhoods, including the aforementioned residential Glen Park.
If you and your family want to spend the day outdoors, what better way to do that than exploring these easily accessible trails? Perfect for all skill levels, these trails offer dramatic views of the gorgeous scenery, the bubbling creek, and an abundance of lovely wildflowers. Don't forget to slather on the sunscreen and bring your water bottle!
My previous listing at 170 Fairmount was a Glen Park condo about a 20-minute walk to one of the many trails in San Francisco.
Mount Sutro
Welcome to the dreamy
Mount Sutro
. A nice breath of fresh air right just steps from the homes in Cole Valley, this peaceful park has some of the best-hidden trails in San Francisco. Made up of 61 acres, this wooded and damp park will quickly make you forget that you are in the city. Surrounded by this nurturing and quiet forest atmosphere, you can easily transverse the two-mile trail loops during a work-from-home lunch break. At the top of the pathway, you will experience eye-catching views of the sparkling Pacific Ocean below.
Tucked into the heart of San Francisco, this breathtaking park gradually goes up to a 900-foot elevation gain. It is open all year and attracts people from all walks of life. Nature lovers, walkers, hikers, and runners will enjoy the striking and mysterious beauty of Mount Sutro. Dogs on leashes are more than welcome. This is the perfect opportunity for them to get in some great exercise right alongside their beloved owners.
These trails are located in a carefully maintained nature preserve. It holds a history as unique and fascinating as the reserve itself. It is named after the former owner and San Francisco mayor, Adolph Sutro, who served as mayor from 1894 to 1896. In 1953. Years later, in 1953 UCSF bought a parcel of the land and created the Mount Sutro Open Space Reserve. As law states, this area shall always be kept free of structures and its sole intended use is to simply be in the untamed beauty of nature.
With its bold colors and diverse species of trees, it is not hard to see why Sutro has become so deeply loved. On the trails, you will also discover beautiful butterflies and an intriguing array of rare, native plants.
Corona Heights
Exploring this beautiful
trail
is an amazing way to get to know the outdoors. There is a variety of colorful wildflowers lined along the pathways and an intriguing array of birds as well. This makes it an idyllic place for birdwatchers and nature lovers.
Made up of one mile, this trail loops around a hill and leads to a summit. Here you can admire some of the best views in San Francisco. Bring your beloved dog, too, and let them enjoy all the dog park has to offer. Guests are welcome to park at the Randall Museum before embarking on their outdoor adventure.
Twin Peaks
This spectacular
hiking trail
situated along the Twin Peaks mountains goes up 922 feet in elevation. This well-known spot is highly sought after by experienced hikers. Here you can travel up the incline and bask in the views of the surrounding grasslands.
Made up of 64-acres, this park provides a diverse plethora of striking views and excellent exercise. If you are wanting a way to create special memories with your friends, you won't want to miss out on this exciting opportunity. Gather the crew around and pack up your water bottles. Trust us, this outdoor experience is one you will not soon forget. From luscious vegetation to wildlife in its natural habitat, there is a lot to love about the popular Twin Peaks. After all, what better way is there to enjoy the sunshine and get in some great exercise than by hiking in the beauty of Mother Nature?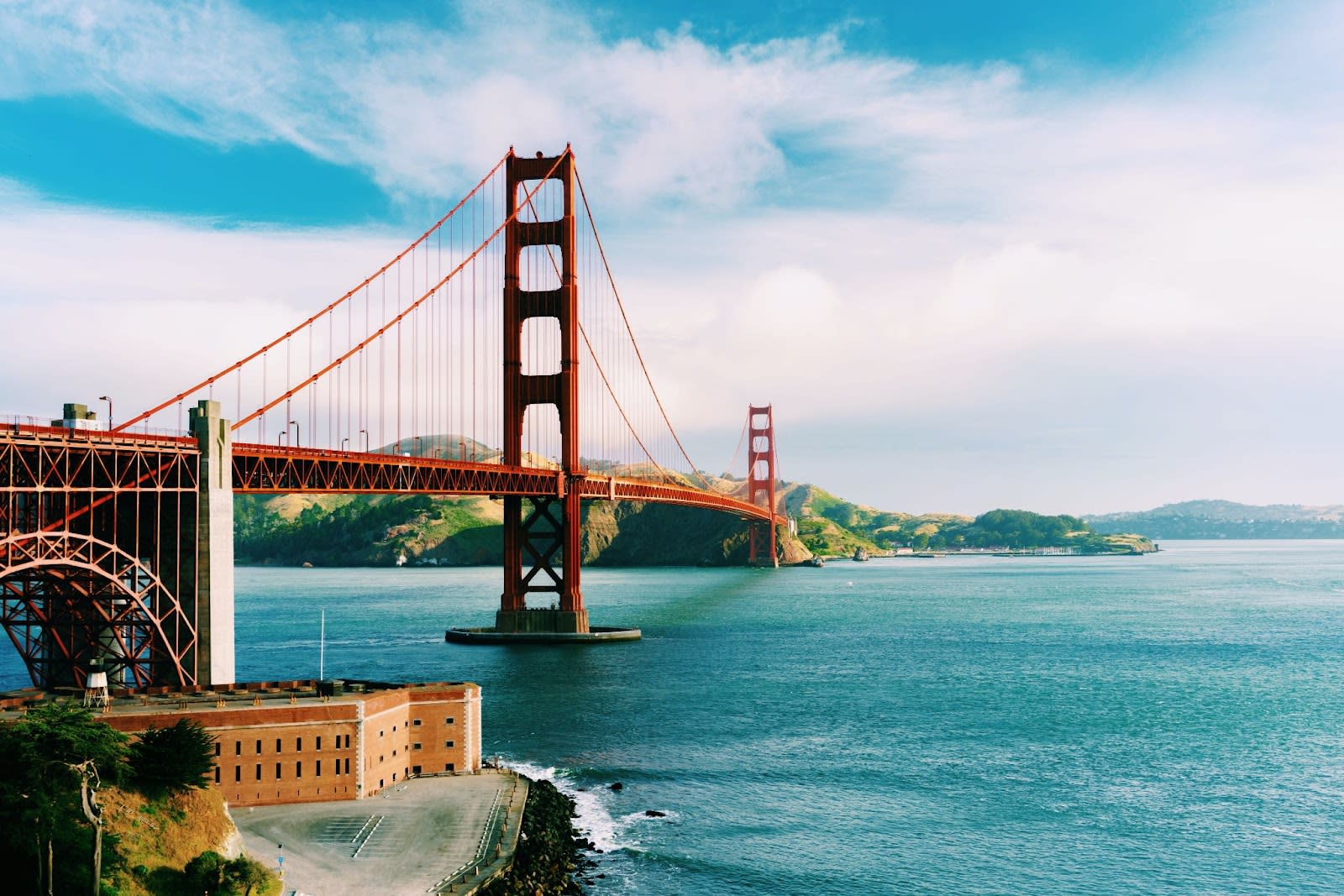 Are you interested in exploring San Francisco? If so, feel free to contact
Dylan Hunter
today.
As an expert in homes for sale in the San Francisco area, he will walk you through the house buying process and help you find your perfect dream home.