Finding a San Francisco watering hole to unwind and catch up with friends in is as easy as strolling the streets of Inner Richmond. There are dozens of inviting bars between Clement Street and Geary Avenue, each with its own character, charm, and delicious beverages. Simply step out the front door of your Inner Richmond home, walk in any direction, and you're guaranteed to find comfort food (and drinks) to hit the spot.
Bitter End
The
Bitter End
is a local go-to when you're looking to meet up for a few rounds after a long workday. This tavern is one of those Inner Richmond spots where you start and finish the evening after a lively night in the city. It offers an excellent draft beer selection, hot and tasty fries, calamari, buffalo wings, and other traditional pub grub. The second floor features darts and a pool table suitable for friendly competition with other locals.
Corks
When you're in the mood for authentic Italian fare and wine without the stuffy atmosphere, stop by
Corks
. The wine list is brief but purposeful, boasting solely Italian options. Calm your nerves with a glass of chianti while you scan the food menu, designed by Sicilian, Michelin-rated chef Antonio Murè. Chef Antonio brings his Italian heritage and passion for his native country's food to every dish he makes, and you can definitely taste the difference. Grab some savory prosciutto di parma and creamy burrata for the table before diving into a plate full of decadent tagliatelle al cinghiale (prepared with house-made cocoa fettuccine, and sautéed with braised wild boar in a red wine reduction sauce). Keep the wine flowing and the plates of pasta coming at this local gem.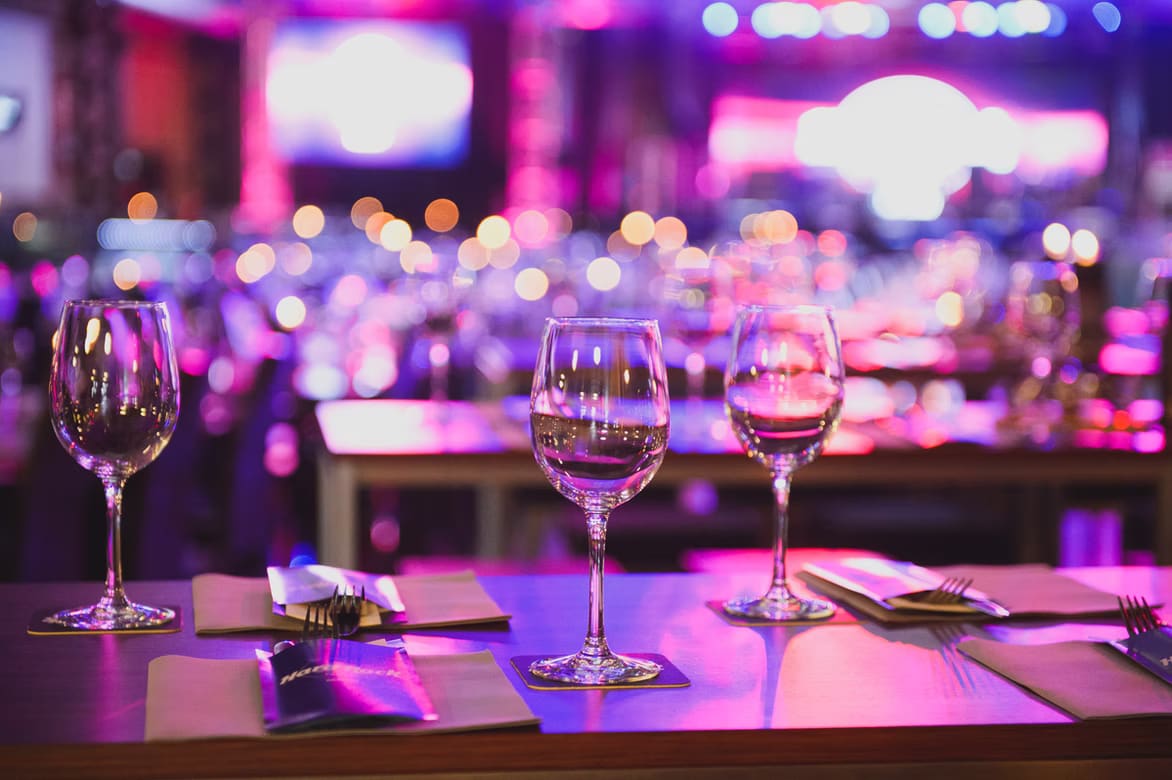 Happy Lounge
The best part about dive bars is their unique ability to make any patron feel comfortable and welcome—and
Happy Lounge
is no different. This bar has a mellow vibe, a pool table, darts, a jukebox, and just the right amount of background noise. Happy Lounge has reasonably priced drinks, ice-cold beers, and you can even bring in outside food. This favorite local spot has everything you're looking for in an after-work, weekend pre-party, or post-shenanigans alehouse. Stop by for some refreshment, chat up the locals, and get comfortable.
High Treason
High Treason
is a casual wine bar that serves up beer, bites, and beats—both indoors and outdoors. The owners of High Treason believe that wine is for everyone, and this wine bar offers a laid-back atmosphere where you can wander in wearing sweats in search of a grilled cheese sandwich and a delicious glass of wine. The food menu features small bites influenced by international cuisine, with dishes like furikake fries and mochiko chicken. The libation list is filled with hand-selected reds, whites, and sparkling wines (as well as beer and cider) from various famous regions. There are even a few sake options on the menu. High Treason will quickly become your new favorite local hangout if you enjoy drinking excellent wine and tasty bar eats in a relaxed atmosphere.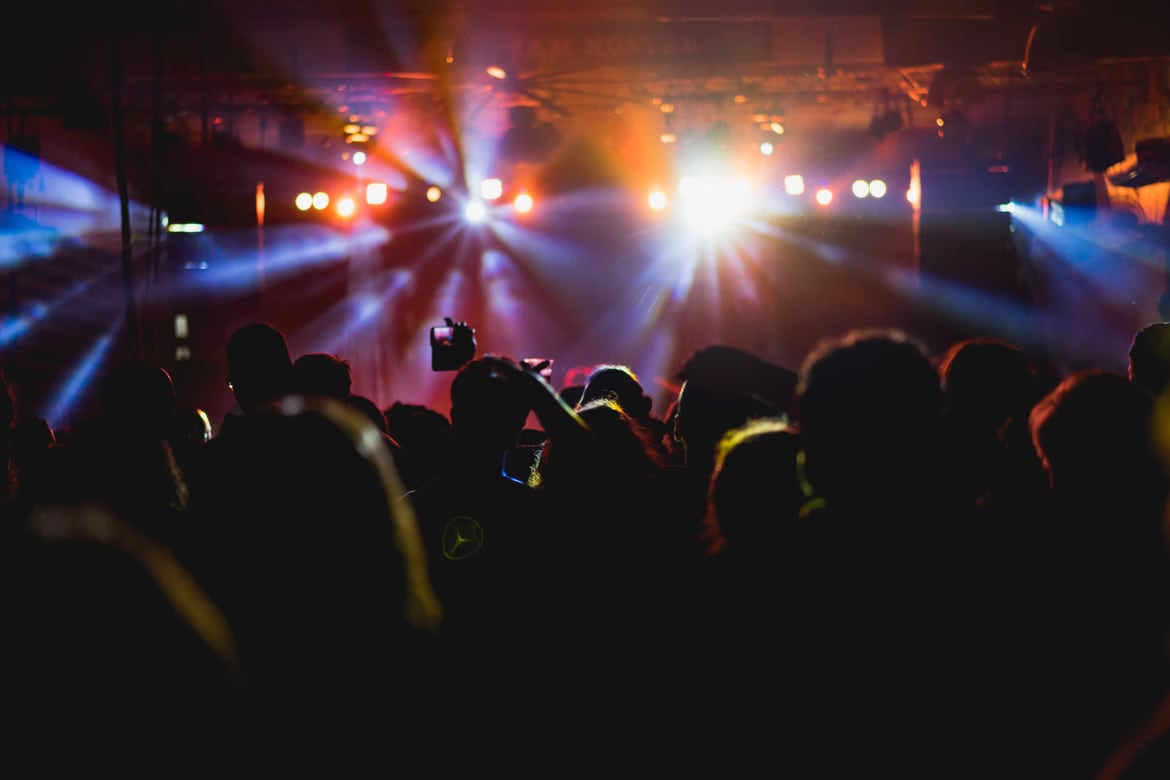 Neck of the Woods
Since 1973,
Neck of the Woods
has hosted over 10,000 different bands and artists, including Otis Redding, Etta James, Richie Havens, James Cotton, Buddy Guy, Huey Lewis, Third Eye Blind, Train, The Mother Hips, Biz Markee, DMC (of Run-DMC), Metallica, and many more. This music venue has an upstairs area that boasts one of the best sound systems in San Francisco, an expansive dance floor, and a lounge overlooking Clement Street. The downstairs stage is more intimate and features four flat-screen televisions, a 15-foot screen projector, free Wi-Fi, and chummy bartenders waiting to serve you. Next time you're in the mood to dance the night away or rock out to a live performance with a strong cocktail in hand, stop by Neck of the Woods.
The Plough and the Stars
Voted "Best Irish Pub" by SF Weekly,
The Plough and the Stars
brings Ireland's tradition and homey feeling to Inner Richmond. Grab a pint and take a journey to Ireland with the regulars, including live traditional Irish music most nights. And the friendly vibe and Irish music are not the only homeland flavors at The Plough and the Stars: the bar serves hot whiskey, Baileys and coffee, and Irish coffees with fresh cream. Stop by to watch the Giants represent San Francisco and share a pint or two with your closest friends.
Sakesan Sushi & Bistro
Every once in a while, it's great to have a few drinks and sing your heart out.
Sakesan Sushi & Bistro
is the Inner Richmond spot for karaoke. This restaurant/karaoke bar offers delectable dining and takeout to San Francisco locals, providing a great space to dine on elegant nigiri and sake, before letting loose with some classic ballads. So call up your friends, order a few rounds of sake, chow down on albacore tataki, and sing the night away.
Scarlet Lounge
Locals flock to the charming
Scarlet Lounge
for its cozy neighborhood feel, full bar menu, happy hour deals, and welcoming vibe. They have 15 beers on tap, beer and shot combos for a mere $8, and excellent cocktails. Additionally, they have four TVs to catch up on the latest sports games and plenty of board and card games to keep patrons busy. Established in 2017, this fairly new tavern has swiftly become a favorite Inner Richmond taproom. The music is kept low to keep conversations going, Bloody Marys can be made with or without bacon, and the environment is wonderfully casual.
STEINS
San Francisco sports fans should head to STEINS for lunch and dinner, and to watch the latest games on the nine indoor TVs and outdoor projector. STEINS offers 12 European draft brews, daily specials, brats, and burgers. The food menu is filled with classic German bar food, including Wienerschnitzel, nuremberger, knockwurst (as well as American classics like fries, BLTs, and grilled cheese). The atmosphere is super relaxed, the beer is cold, the company is friendly, and the game is always on at STEINS.
Would You Believe
Would You Believe
is a quaint local pub that attracts a diverse crowd with its pool table, jukebox, and mixed drinks. This bar prides itself on serving creative and appealing drinks like liquid marijuana, tipsy bartenders, lavender Collins, Bahama mangos, and $10 fishbowl margaritas at happy hour. Their happy hour is from 5:00 to 8:00 pm, giving working professionals plenty of time to change out of their corporate suits and head to the bar for a discounted drink or two. If your kind of bar is small, approachable, and emphasizes innovative cocktails curated for a varied crowd of folks, Would You Believe will swiftly become your go-to Inner Richmond hangout?
Hunting for Inner Richmond homes for sale?
Are you shopping for a Victorian or Edwardian home in Inner Richmond or one of San Francisco's other remarkable neighborhoods? Contact lifelong San Francisco resident and Realtor®
Dylan Hunter
for all of your Bay Area luxury real estate needs. Dylan is ranked in the top 1% of San Francisco Realtors® and offers clients deep local knowledge, astute market insights, and unbeatable customer service.
Contact Dylan today to begin your Inner Richmond house hunt
!